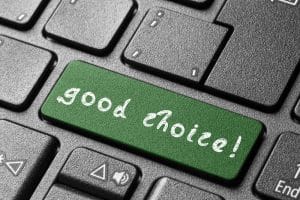 It's often difficult to know how you're doing with your oral health, particularly if you're trying to make choices all on your own. When it comes to your dental hygiene selections, for instance, you may hope for the best but still wonder if you could be making different choices that would better benefit your smile. To ensure you're on track and that the products in your bathroom are A-OK, you may want to breeze through our quiz.
Quiz Questions: True or False?
True or False: If you're not sure if your selection for your toothbrush is a very good one, we encourage you to keep a few things in mind: Make sure bristles are soft, make sure it's comfortable to use, and choose a brush with ADA acceptance.
True or False: When you head to the store for dental floss, we encourage you to remember that you might need to try more than one option until you discover what you like. Just make sure it's comfortable!
True or False: Toothpaste might seem like a simple pick but it can often be confusing. Our main suggestions include the following: Make sure it does contain fluoride but does not contain anything that can scrape your teeth.
Quiz Answers
True. When you keep these basic guidelines in mind as you choose a toothbrush for your dental hygiene, you can expect wonderful results.
True. Unlike a toothbrush, floss comes with different flavors and textures. It may take some trial and error but this is exactly the way you can quickly discover what will or won't work for your needs.
True. Fluoride is always essential for your smile care (even if you hear otherwise). Like the soft bristles we suggest for your toothbrush, your paste should be free of anything abrasive.
Ask For Guidance With Choices For Your Smile
Remember that we offer our help with professional care and with suggestions for your efforts at home with dental hygiene, so ask if you need something! To learn more about caring for your smile, schedule a visit in Maple Grove, MN by calling Elm Creek Dental today at (763) 416-0606. We proudly service the residents of Maple Grove, Brooklyn Park, Rogers, Elk River, Osseo, Otsego, Plymouth, Wayzata, and surrounding communities.