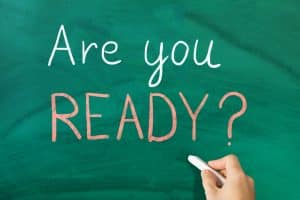 Are you almost ready for your next dental checkup and cleaning? Did you already schedule it and it is quickly approaching? If so, we strongly encourage you to consider some helpful guidance regarding how to get ready for your visit. Rest assured, our suggestions are very simple and will help you enjoy the most relaxing, easy visit you can imagine.
Come In With A Clean Smile
As you might have guessed, our number one suggestion for you when it comes to preparing for your dental cleaning? Just remember to brush your teeth first. We appreciate it because we have immediate access to examining your teeth and removing the plaque that you cannot address at home. As a result, you'll be in our chair only as long as necessary and no longer (which will likely put a smile on your face). We also know you'll feel much more comfortable and confident about your smile if it looks clean and if your breath is approachable!
Get Paperwork Completed Early
If you have paperwork to fill out, go ahead and check out our new patient forms online for an easy experience! That way, your brief wait will be just that: Brief (and it will be nice and relaxing instead of frantic). Talk with us about financing and insurance if you have questions by contacting us before your visit. Check in with the customer service line of your dental insurance if you have questions about your benefits. It makes your dental checkup and cleaning so much more peaceful if you get the details sorted out first.
See Us For Checkups And Cleanings
Come in for a checkup and cleaning once every six months, so we can keep your smile plaque free and extremely healthy. To learn more about caring for your smile, schedule a visit in Maple Grove, MN by calling Elm Creek Dental today at (763) 416-0606. We proudly service the residents of Maple Grove, Brooklyn Park, Rogers, Elk River, Osseo, Otsego, Plymouth, Wayzata, and surrounding communities.