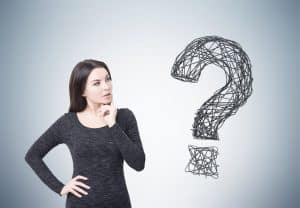 When you learn about dry mouth, you will quickly discover that the symptoms and definition are actually described in the simple name of the disorder. Your mouth will feel dry. Your lips may dry out and crack. The cause? Insufficient saliva. "What's the big deal?" you might think to yourself. "It's just a little dryness." While a temporary parched sensation that you can relieve with a glass of water is no huge concern, an issue that is ongoing can become quite dangerous for your oral health. Learn more.
It Threatens Your Oral Health
Dry mouth can lead to a long list of side effects that can end up damaging your smile. If you treat the problem, you don't need to worry about damage or seeking out treatments. If you don't treat the problem, one or more of the following may occur when saliva isn't plentiful (but, as a result, bacteria become more than plentiful):
You may suffer from bad breath you cannot get rid of
You may end up developing cavities
You are more likely to develop gingivitis
Food may start to taste strange
You may experience a metallic taste in your mouth
What You Should Do
You should schedule a checkup with us! Dry mouth may be caused by a number of factors, such as certain medication side effects, dehydration, and more. We can help guide you toward a solution and a healthy, much more comfortable smile! (Reminder: It's also always a good idea to check in with your general practitioner to ensure all is well with your overall health).
Treat Dry Mouth With Our Help
Need help with your dry mouth condition? To learn more about caring for your smile, schedule a visit in Maple Grove, MN by calling Elm Creek Dental today at (763) 416-0606. We proudly service the residents of Maple Grove, Brooklyn Park, Rogers, Elk River, Osseo, Otsego, Plymouth, Wayzata, and surrounding communities.