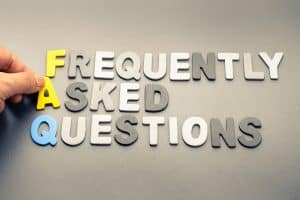 You might think that your brushing with fluoridated toothpaste and your flossing is going to get you by. However, even after you add necessary dental checkups and cleanings to that list, there's more to consider. You need to avoid foods and drinks that can damage your smile, as well as bad habits. Then, one day, someone mentions calcium and your oral health. "What?!" you may exclaim, "I have to think about calcium, too?" Fortunately, if you're eating a balanced diet, you're likely on track. However, we're answering some FAQs just in case you're not.
Frequently Asked Questions
Question: What's the big deal with calcium? Is it really something that I need to be thinking about in regard to my oral health? Can't I just worry about it later?
Answer: It's not really something you need to worry about but definitely something to take into consideration. Without sufficient supplies of this mineral, you're looking at weak teeth, weak bones, and problems you might expect from such issues.
Question: What should I do about this if I'm not sure about my calcium intake?
Answer: You can always visit your doctor to discuss whether you're getting an adequate supply. As for your daily life, you should be consuming veggies that are a dark green color (they're high in calcium) and other foods like yogurt, sardines, cheese, and milk!
Question: I don't eat that many foods that are high in calcium. Can I take it in pill form?
Answer: While getting it all from a supplement isn't ideal, we encourage you to do your best with your dietary habits. Then, rely on pill form for the remainder. You should be getting around 1,000 mg on a daily basis.
Protect Your Smile With Essential Minerals
Consuming and taking enough calcium will ensure your smile stays just as strong if not stronger. To learn more about caring for your smile, schedule a visit in Maple Grove, MN by calling Elm Creek Dental today at (763) 416-0606. We proudly service the residents of Maple Grove, Brooklyn Park, Rogers, Elk River, Osseo, Otsego, Plymouth, Wayzata, and surrounding communities.