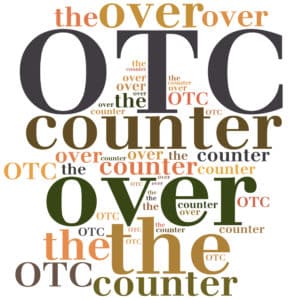 Have you come to the conclusion that it's time to receive teeth whitening, so you can feel confident and happy about the way your smile looks? Are you hesitating to contact our practice to schedule a visit because you think it might be more convenient to purchase OTC whitening products that you keep seeing at the store? If so, we suggest you take a quite stroll through our question-and-answer session – it will provide you with the answers you seek. (Hint: Now would be a good time to call and schedule your cosmetic consultation with us).
Questions and Answers: OTC Whitening
Question: What if I want to achieve a whiter smile as quickly as possible – is it best to choose over-the-counter (OTC) products, so I don't have to experience a lengthy teeth whitening session?
Answer: No! As a matter of fact, you can whiten your teeth dramatically with our in-office whitening treatment. It takes only 45 minutes to complete the procedure and it protects your oral health.
Question: I have heard that OTC whitening products can damage my smile. Is this true?
Answer: Yes. Unfortunately, if you choose over-the-counter teeth whitening, you run the risk of experiencing discomfort and problems. First, the formulation is harsh, which means your teeth can become sensitive and lose moisture. Next, you may give into the urge to use the product multiple times (leading to more damage) because it does not offer significant brightening.
Question: Do I have to do the instant whitening treatment? Can I choose something else?
Answer: No, you don't need to choose the accelerated option. Yes, you may select at-home whitening, which will require approximately two weeks of treatment in your own home.