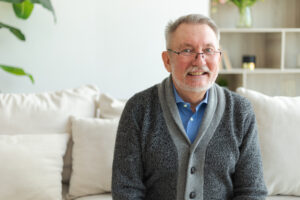 How often do you visit your dentist for regular checkups and cleanings? If it has been a while since your last visit, attending at least every six months helps you prevent and treat tooth decay before it gets out of hand. Waiting until you feel a symptom such as a toothache can mean losing more of your natural material than if you catch the problem earlier. By not regularly cleaning your teeth, plaque deposits can wear away at the protective layer of your surface enamel. When permanent holes form, you require professional treatment to remove your decay and restore your injured tooth.
At your Maple Grove, MN, dental practice, we encourage you to visit at least two times per year. While your daily oral hygiene habits form the basis for preventing cavities, routine cleanings and exams go beyond the capabilities your own at home. When your teeth receive cavities, we will remove them promptly and plan a treatment to restore the outer seal of your tooth.
Removing Decay and Restoring Your Tooth
When plaque and tartar build on the surface of your teeth, their acidic waste products can wear away at the enamel. Bacteria feed on sugar and starch from debris that cake your teeth, and without removal, this waste can form permanent cavities. As decay alters your tooth's structure, it can crack open, revealing the inner pulp chamber to the possibility of bacterial infection. Eventually, this can require extracting your tooth to remove what little remnants of natural material are left.
Placing A Dental Filling
The treatment we perform for a cavity will depend upon its size and location. For more moderate cavities, a dental filling can return the seal damaged by decay. Made from biocompatible, composite resin, we can shade your filling to match the color of your tooth and blend in seamlessly with your smile! By repairing the outside of your tooth, you protect it from reinfection by future decay.
Placing A Dental Crown
A dental crown can offer significant support for injured teeth beyond the scope of a filling. By capping the tooth entirely above your gumline, we design your crown to mimic the entirety of your damaged tooth. After bonding the crown to your tooth, it returns the ability to withstand the force of your bite. Properly taken care of, a crown can last for years and years. Simply continue your oral hygiene as before. At your following appointments, we will inspect the status of your restoration to see that it remains intact.
ABOUT YOUR MAPLE GROVE, MN, DENTIST:
To speak with Dr. Richard Carter at Elm Creek Dental, or to schedule your next dental appointment, call our Maple Grove, MN, office today at (763) 416-0606. We proudly service the residents of Maple Grove, Brooklyn Park, Rogers, Elk River, Osseo, Otsego, Plymouth, Wayzata, and surrounding communities.