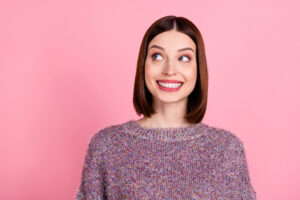 If it has been a while since you last saw the dentist, it might be helpful for you to know that you are not alone. Even before the COVID-19 pandemic, over a third of us skipped their visits to the office in the year prior. Since then, some people have chosen not to return, either due to access or anxiety. It is important to develop trust with your provider, so reach out to a helping hand to rediscover your dedication to your oral health.
At Elm Creek Dental in Maple Grove, MN, we are here for your journey back into the office. Stop in for a routine cleaning and examination to take stock of your current needs and make a plan to keep your dentistry in mind as you go forward. Talk to us about all of your goals, so that we can work toward a brighter smile future!
You Cannot Do It All On Your Own
If you have been taking care of your dental needs entirely by yourself, you could be allowing damage without even knowing it. Even with stellar home hygiene, there are areas of the mouth that are hard to reach. If you struggle with a condition such as misalignment, crowding or overlapping can create places where your brush will not reach.
Taking the necessary time to visit the dentist for a routine cleaning and examination is key to your success. Everyone should see their provider at least twice each year, and some smiles require a more consistent eye. Talk with your dentist about your specific needs, so that you have a tailored guide to your care. This approach gives you a consistent set of examinations, giving you early detection to any growing concerns.
Using Your Visit As A Start Of Your Dental Journey
Your routine cleaning and examination is a wonderful place to start a new dedication to oral health. If it has been some time since your last visit to the dentist, you might have some improvements that you have been planning in your head. Speak with us about all of your needs, so that we can help guide you toward treatment for any cavities or damaged teeth.
The cosmetic improvement of your smile is another avenue we can explore, if you are looking to enhance your appearance. For example, dental bonding uses a composite resin to restore minor chips and cracks in your enamel. You have options in your path!
Reclaim Your Dental Dedication With Elm Creek Dental
Take the time to strengthen your dental health with a routine cleaning and examination. Give us a call at Elm Creek Dental in Maple Grove, MN, today at 763-416-0606 for more information or to schedule your appointment. We look forward to meeting you!