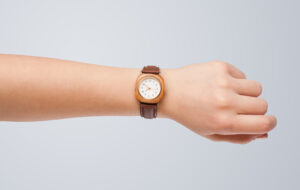 By making meaningful cosmetic changes to your teeth, you can enjoy a welcome surge in confidence. After all, a person's smile can be their most prominent feature, and something that people closely associate with them. Unfortunately, this means that even relatively small problems with the way they look can draw undesired notice. At our Maple Grove, MN dentist's office, we can recommend different solutions to problems with the way you look when you smile and speak. A tooth bonding and contouring procedure can offer lasting changes in the form of a conservative treatment. In addition to minimizing changes to your tooth structure, this service can also fit your improvements into as little as one appointment!
Tooth Bonding And Contouring Can Take Less Time Than You Expect
Through tooth bonding and contouring treatment, we can provide meaningful changes as we address problems with teeth that are misshapen, damaged, or discolored. This process does not require permanent restorations, which allows us to complete care in as little as one appointment. Access to such convenient care can be welcome to many, especially those who have held off from cosmetic work over concerns about the time it would take to see desired results.
Planning Your Personalized Cosmetic Bonding And Contouring Procedure
Bonding and contouring are two services that we can perform together to help you see the right changes to your smile. The work of contouring teeth that look out of place due to their size or shape can make your smile more symmetrical, and it can even out flaws that draw unwanted attention. The bonding process calls for the careful application of a resin material to the surfaces of tooth enamel to hide blemishes, damages, and other concerns. Because these services do not call for personalized restorations, we can complete both in as little as one visit with you, depending on how many teeth you wish to treat through this service.
Discussing Your Other Options For Cosmetic Dental Work
Because bonding and contouring take on so many issues in a short amount of time, many people find the approach appealing. However, this does not mean that it is right for everyone. Fortunately, there are other other options for care available, so we can help you if you are interested in reviewing different services. Options like treatment with porcelain veneers and teeth whitening services can also lead to dazzling improvements that restore your confidence in the way you look!
Talk To Your Maple Grove, MN Dentist About Tooth Bonding And Contouring Treatment
Through tooth bonding and contouring treatment, you can see remarkable smile changes that you feel eager to start showing off! If you would like to learn more about this or any other services available to you, reach out to Elm Creek Dental in Maple Grove, MN, today at 763-416-0606.