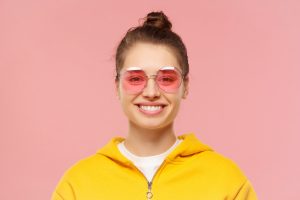 When you think about how you can protect yourself against oral health threats, one thing to remember is that tartar buildup can put you at risk for both cosmetic and dental problems. At home, you can fight the accumulation of this material by keeping up with good oral hygiene efforts to fight plaque. To make sure that you have no tartar deposits to worry about, your Maple Grove, MN dentist's office will provide an evaluation as well as a dental cleaning to remove any that are found. Without this intervention, these deposits make you vulnerable to both dental decay and gum disease.
Why Should You Worry About Tartar Buildup
Visible tartar deposits can be hard to ignore, but you can find removing them to be surprisingly difficult. Essentially, these deposits will remain until you have your next professional teeth cleanings. These cleaning sessions, performed during dental exams, will help you preserve your oral health and maintain a smile that looks attractive. If you are not diligent about fighting plaque accumulation, you can have noticeable tartar accumulation, and you can be more vulnerable to problems with your oral health.
Tartar Removal Occurs During Your Regular Exams
Regular dental exams include thorough teeth cleanings to help you remain healthy. The cleanings provided to you remove both plaque and tartar buildup. When these deposits are removed, your risk for cavities and gum disease will be lowered. Exams also benefit you because you can learn about problems that have formed that we can treat to prevent complications.
How You Can Prevent Tartar Accumulation At Home
To maintain a truly healthy smile, you should commit to good preventive dental care both at home and during your dental checkups. With your semiannual visits, you receive feedback about the condition of your teeth and gums as well as cleanings to protect them. Preventing problems at home calls for both brushing and flossing on a daily basis. You should brush at least two times, with care taken to reach even those hard to reach spaces. To make the most of these sessions, take at least two minutes to clean your teeth. When you floss, work the string vertically to fight the accumulation of bacteria at the base of teeth.
Talk To Your Maple Grove, MN Dentist About Keeping Tartar Off Your Smile
Tartar buildup can become a cosmetic problem, and it can also be an issue that makes oral health problems harder to avoid. At your regular exams, we can help you fight the buildup of harmful plaque and tartar so that you can maintain a more attractive and healthy smile. If you would like to learn more, or if you have any questions about our practice, reach out to Elm Creek Dental in Maple Grove, MN, today at 763-416-0606.