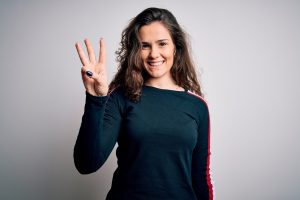 What kind of care will you receive at your next routine dental exam? Routine dental appointments provide several benefits, and give you important overall support so that your smile remains healthy. These appointments focus on more than just cavity prevention and detection, though this is certainly important. At our Maple Grove, MN dental office, we provide protection against dental decay as well as gum disease. We also look out for problems like teeth grinding, which can lead to chronic pain and dental damage. Unless you are told otherwise, you should stick to a schedule of dental checkups every six months to keep your smile in good health.
1. A Careful Check For Cavities Or Gingivitis
Cavities and gum disease are two common concerns, but they are concerns that you should take seriously. Both can lead to alarming complications when they are not caught and treated in time. An untreated cavity will eventually cause a tooth infection that results in pain and sensitivity. Eventually, this can make a tooth extraction necessary. When gum disease is not treated, an infection can worsen and become difficult to manage. Advanced gum disease makes you more likely to lose teeth over time, and it can lead to difficulties with your general health. Your scheduled teeth cleanings protect you against the onset of both problems. If you show signs of tooth decay, we can advise restoring your tooth with a dental filling before the tooth becomes infected and needs root canal therapy.
2. A Thorough Teeth Cleaning That Removes Tartar Buildup
Teeth cleanings fight the buildup of plaque and tartar. Tartar removal is a particularly important benefit to this service, as it is something that you cannot do for yourself. Your hygienist will carefully clean every part of your smile. While performing this service, they can alert you to any areas that are not being properly tended to in your brushing and flossing routine. When tartar deposits are not removed, they make a person more likely to experience trouble with their oral health.
3. Warnings About Teeth Grinding And Other Problems That Can Affect Your Quality Of Life
If you start to grind your teeth while you sleep, you can spend mornings in pain because of discomfort in your teeth, face, and jaw. Over time, your teeth can start to appear worn or flattened, and they can even become chipped or cracked because of the pressure they experience each night. We can identify this and other issues during regular dental appointments. Timely intervention can put a stop to this problem before it makes cosmetic dental work, or even restorative work, necessary.
Schedule A General Checkup At Your Maple Grove, MN Dentist's Office!
At Elm Creek Dental, patients can look forward to consistent care that protects them against the different threats their smile will face over time. To find out more about how we can help keep you healthy, or how we can help if you have active problems that need our attention, call our dental office in Maple Grove, MN, at 763-416-0606.