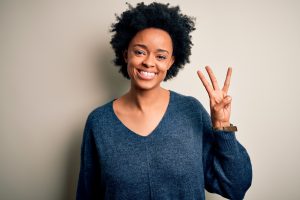 Some people never give their approach to oral hygiene a second thought…until they find out they need to do something about tooth decay or gingivitis. Learning that you need to arrange treatment for an active oral health issue can wake you up to the possibility that your habits might need to change. With that said, it can be a good idea to think about your oral health before this occurs. A timely change made early enough can help you limit your risks, and make the need for a future restorative dental procedure less likely. Remember that in addition to taking good care of your smile on your own, you can enjoy important preventive services during your routine dental exams. Our Maple Grove, MN dentist's office is prepared to help patients with routine as well as restorative treatments!
1. Give Yourself More Time To Brush
How long does it usually take you to brush your teeth? If you feel satisfied by your efforts after a short session, you may be leaving yourself more vulnerable to tartar buildup and other concerns than you realize. Take at least two minutes on cleaning your smile every time you care for your teeth, and make sure you are brushing areas that are less accessible. You should also take care to be as consistent as possible; make sure you make time for a thorough brushing even when you are rushed or feel exhausted.
2. Start Drinking More Water
What can a problem with dehydration do to your smile? One effect of poor hydration is a tendency to experience dry mouth. When you are not producing enough saliva to feel comfortable, your natural ability to defend yourself against oral bacteria is compromised. Drinking water instead of flavored beverages also helps you because your sugar intake would dip. Flavored beverages also tend to be acidic, and that puts you at risk because they can weaken your enamel.
3. Cut Back On Caffeine
Caffeinated drinks often contain sugar, so they put you at risk for cavities. Even those that do not contain this substance, like coffee and tea, put you at risk for picking up teeth stains. Caffeine can also be linked to teeth grinding troubles. Reducing caffeine and alcohol consumption can be part of a strategy to control a teeth grinding habit at night. If you are clenching or grinding your jaw while you sleep, it can lead to wear and tear on teeth, and it can cause tension that leads to chronic jaw pain.
Our Maple Grove, MN Dentist's Office Can Help You Maintain A Happy, Lovely Smile!
At our Maple Grove, MN dentist's office, patients who worry about their dental health can come in for thorough preventive services. We are also here to help if an oral health issue needs to be addressed! To learn more, please call Elm Creek Dental at 763-416-0606.