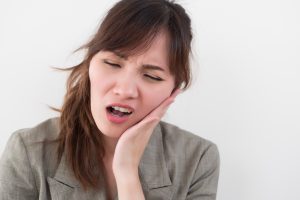 The idea of waiting patiently for a solution if your tooth is injured and in pain can feel like a ridiculous one. With that said, many people are unsure of what help might be available to them if they experience dental trauma, or start to experience significant pain. Our Maple Grove, MN dentist's office wants patients to know that emergency dental services are available to them should they ever need them. You can make an appointment on short notice to have work done to address a tooth that is chipped, cracked, broken, or completely knocked out. We can also help if you start to experience a level of pain or sensitivity that becomes difficult to ignore.
Treatment Can Be Provided On Short Notice For A Dental Injury
When dental injuries occur, they can call for treatment on short notice. Without that care, you can experience significant discomfort, and you may do damage to your tooth structure. Going without treatment can also put you at risk for losing your tooth if there are internal damages to address.
Restoring Your Injured Tooth
When you arrive for your emergency procedure, your dentist can carefully look over the tooth and find a lasting solution for your injury. Teeth are not able to naturally heal themselves when chips or cracks form, so a permanent dental restoration can be called for. We offer dental crowns made with different materials, the goal being to provide the right restoration for your circumstances. If an injury affects a tooth that is difficult to see, we can recommend a metal or porcelain fused to metal crown; both options are strong enough to handle the biting pressures placed on molars and premolars. An injury that is in a more prominent location can be addressed with a porcelain or zirconia crown – both can be made to imitate the color and texture of a tooth.
We Can Address Any Internal Issues Caused By Your Injury
Tooth injuries can lead to internal damage or infection. In these situations, the health of that tooth can gradually worsen, and cause you considerable discomfort. To address this, our practice can provide a root canal procedure. Root canals are often thought of as a "cavity treatment," and while they are frequently provided to address decay, this is not their only purpose. By providing root canal treatment, we can make sure any internal problems stemming from damage can be addressed before you have further complications.
Your Maple Grove, MN Dentist's Office Is Ready To Help During A Dental Emergency
Our Maple Grove, MN dentist's office is prepared to help our patients when they need emergency dental services. If you find yourself in need of urgent treatment for a problem, you can call Elm Creek Dental at 763-416-0606.