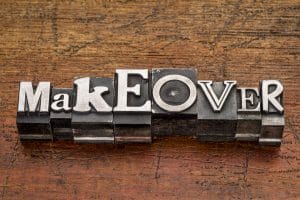 Who doesn't love a makeover? When you feel like your look could use a little refresher, a makeover gives your aesthetic and your confidence a little lift. What if you could capture the feeling that a makeover provides and enjoy that feeling full time? Well you can, with cosmetic dentistry. Cosmetic dentistry is the practice of improving the appearance of your smile through various treatments. There are a variety of treatment options that can fix everything from misalignment to misshapenness to discoloration. If your smile could use a little help looking its very best, now's the time to discover the power that a cosmetic makeover could have on your mouth.
Cosmetic Dentistry Includes a Wide Range of Treatments for Your Makeover
Modern dentistry provides all kinds of painless, affordable options for improving the quality of your smile. Determining which treatment you need is simply a matter of your own personal situation.
Porcelain veneers are great for covering up small instances of misalignment, misshapenness, and discoloration. They involve bonding dental porcelain to the front of your existing teeth, so this procedure is non-invasive.
Dental bonding and contouring can help with awkward gaps, small chips, and misshappenness. Bonding is the practice of using dental resin to fill in gaps or grooves in the tooth. Contouring involves lightly shaping your tooth enamel to create a more symmetrical appearance.
Teeth whitening is obviously all about improving the color of your teeth. With take-home kit options, you can often perform this cosmetic treatment on your own timetable.
Invisible aligners provide you with the alignment benefits of braces, without the hassle of wires and brackets.
Talking to Your Dentist Can Help You Determine the Correct Cosmetic Treatment
Your dentist is the ultimate expert, and your partner in creating the perfect smile. By speaking with your dentist about your personal needs and budget, you can come up with the ideal treatment plan that works for you. Every smile is different, and cosmetic dentistry is there to offer improvements on what you already have.
Contact Elm Creek to Learn More About Cosmetic Dentistry Options
Dr. Carter and the Elm Creek staff provide a full range of cosmetic services including whitening, aligners, bonding and contouring, and veneers. If you'd like to give your mouth a little makeover, it's time to talk to Elm Creek about your options. You deserve to love your smile! To make a cosmetic appointment or consultation, contact Elm Creek Dental in Maple Grove, MN at 763-416-0606.