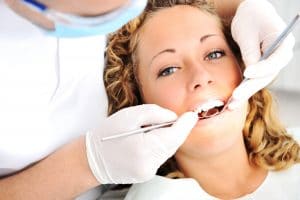 Repairs and renovations on your home are important steps you can take to beef up a damaged area, and give yourself peace of mind about the long-term safety and quality of your home. The same goes for restorative care for your teeth. Tooth repair, via a filling, crown, or prosthetic, fortifies susceptible teeth and gives you some assurance that you'll be able to count on your teeth in the future. If one or more of your teeth have suffered from decay and cavities, you want to get them back to their best as soon as possible. A composite filling may be just the right solution for this scenario. So, how does a composite filling provide tooth repair you can trust?
Composite Fillings Are Created with Biocompatible Dental Resin
You may think that once your tooth has suffered damage, it will never be the same. However, with proper restorative care, your tooth can achieve the stability and function it once had. A composite filling is created using a dental resin that is tooth-colored (or translucent) and biocompatible. That means your filling will blend in with the appearance of the rest of your teeth, so you don't have to worry about your restoration standing out. Furthermore, this material sets quickly and provides a stable, long-term fix.
Repairing a Tooth with a Composite Filling Requires Cleaning as Well
Before your composite filling can be inserted into the hole in your tooth, your tooth must be cleaned. The black spot on your tooth that marks the cavity is an accumulation of bacteria. Your dentist will clean out the bacteria, creating a sterile environment for your filling. That way, no bacteria remain to cause further decay in the weakened area. Then, your dentist can administer the composite filling.
Talk to Dr. Carter and Elm Creek About Dental Fillings
Dr. Carter and the Elm Creek Dental team are committed to providing quality dental care that you can trust. Consulting with Dr. Carter will give him the chance to determine what type of restoration is best for your time table, situation, and budget. To make an appointment, contact the Elm Creek Dental office in Maple Grove, MN at 763-416-0606 today.