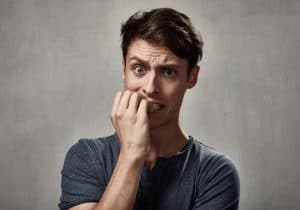 Preventive dental care is important to your smile. Without effective treatment, you can face a greater risk for cavities and gum disease, and generally experience a lower degree of oral health care. Unfortunately, there are some individuals who experience dental anxiety, and struggle to attend dental checkups. Your dentist understands that dental anxiety is a real concern, and it is something our office takes seriously. If your feelings of unease have made it hard for you to sit down in the dentist's chair, addressing the issue can help find effective solutions. Many people with anxiety are able to receive the help they need thanks to dental sedation, which can safely help you stay relaxed during your appointment.
Can Dental Sedation Help You Feel At Ease In The Dentist's Chair?
Nitrous oxide has helped many patients feel at ease during their dental treatment. For some, sedation is helpful for overcoming dental anxiety. That being said, it can also be useful for those who need to undergo a longer or more uncomfortable restorative dental procedure, to make the experience more manageable. Nitrous oxide will help keep you at ease, and its effects will wear off in time for you to feel comfortable driving yourself home after your appointment.
How Your Smile Can Be Impacted When You Avoid Your Dentist's Office
When you miss out on preventive dental care, you leave yourself at risk for serious oral health complications. When a cavity forms, it starts at your enamel, but will work its way to the center of your tooth. At this point, it can become painful, and treatment will take a root canal procedure. If the problem continues to go without necessary care, bacteria can travel beyond your tooth, enter your jawbone, and create more health concerns.
Elm Creek Dental Can Help Anxious Patients Receive The Dental Care They Need
Elm Creek Dental can offer a comfortable dental experience for patients, even those who have anxiety about dental care. With dental sedation, we can help you feel relaxed while you undergo the treatments you need to maintain your smile. If you would like to learn more, or set an appointment, call our Maple Grove, MN, office today at (763) 416-0606. We are proud to serve the residents of Maple Grove, Brooklyn Park, Rogers, Elk River, Osseo, Otsego, Plymouth, Wayzata, and surrounding communities.