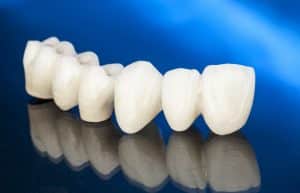 If you've neglected your oral health care for some time, you're not alone. Plenty of people slack on their regular dentist visits and don't quite take optimal care of their teeth. It can be embarrassing to admit you've fallen behind. It can also be intimidating to check in with the dentist if you think you'll be getting bad news. If you do find that you have cavities or caries, you may feel guilty or self-conscious. While using preventative practices is ideal, tooth decay and damage doesn't have to be the end of your mouth. Restorative treatment options are here to give life to your worn-down teeth.
Restorative Treatments Seek to Give You Back Your Teeth
Restorative dentistry includes practices that try to take your teeth back to when they were at their best. Composite fillings, crowns, bridges, implants, inlays, onlays, dentures, and root canals are all part of this umbrella area of dentistry. With the right treatment, you can get rid of a cavity, replace a missing tooth, and prevent future gum damage. In addition to the medical benefits of restoring your teeth, you'll likely experience a boost in your confidence when you feel good about your smile.
Restorative Treatment Doesn't Have to be Intimidating
Of course it can be a little overwhelming when you realize that you need dental work. That's why it's important to work with a dentist who puts you at ease. Finding the right professional who's willing to consult with you and listen to your concerns can make the entire process much easier. After all, restorative dentistry is all about making you feel and look your best!
It's Time to Get Your Smile Back with Restorative Dentistry
Dr. Richard Carter is an excellent choice for restorative dentistry procedures. As a former patient himself, Dr. Carter understands the concerns you may have ahead of these types of treatments, and can address your needs and budget. A consultation beforehand will allow you to personalize your treatment to work with your schedule. Get your teeth back by calling Elm Creek Dental in Maple Grove, MN at (763) 416-0606.