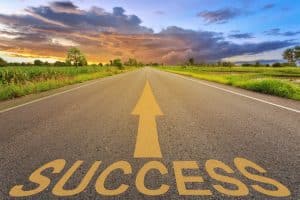 Like most treatments out there, Invisalign treatment requires you to adhere to some simple rules in order for it to be as effective as possible. Since "success" in this case includes a beautiful, straight smile, it's very important that you follow the guidelines as they are laid out before you. Otherwise, you're not going to see the straight smile of your dreams. Now, before you start to worry that this is going to be quite an undertaking, tell those thoughts to go away. Success is very easy to achieve, just as long as you keep some details in mind!
Don't Skip Out On Daily Wear
First, you should never avoid wearing your Invisalign trays for a day because you don't feel like it. In fact, you shouldn't even keep them out of your mouth for a longer period of time than is suggested. We know this might require just a bit of an adjustment process in the beginning but you will quickly learn to keep them in place, so you can expect success. The guideline? Wear them 20 hours to 22 hours a day. If you're keeping trays off of your smile for more than four hours, you're not promoting efficient, effective alignment.
Don't Miss Nighttime Wear Either
Hopefully you just picked up on this detail. If you want that gorgeous, aligned smile within the estimated treatment time, wear those Invisalign treatment trays throughout the night while you sleep. When you skip, you slow the progress.
Don't Miss A Visit
We need to monitor your Invisalign treatment and provide you with your next set of trays at the correct time. Don't miss your visits! They'll make sure you stay on track with your smile alignment.
Enjoy Invisalign Treatment At Our Practice
Come talk with us about your smile and choosing Invisalign as your treatment for beautiful alignment. To learn more about caring for your smile, schedule a visit in Maple Grove, MN by calling Elm Creek Dental today at (763) 416-0606. We proudly service the residents of Maple Grove, Brooklyn Park, Rogers, Elk River, Osseo, Otsego, Plymouth, Wayzata, and surrounding communities.