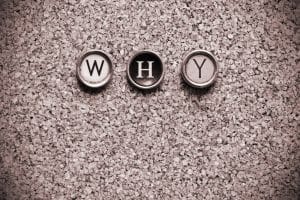 Perhaps you're at the point with your smile at which you're thinking about considering Invisalign treatment. You might not know much about the good reasons to say "definitely!" to this treatment, and you might not know for sure whether you even want to align your smile. So, you think you might want to learn more but you need a little bit of a push. Not a problem! We are happy to assist in creating the urgency you're seeking with some helpful reasons to choose clear aligner trays!
Reason #1: No More Food Stuck Between Your Teeth
If you choose to align your smile with Invisalign treatment, something almost magical will happen: Instead of constantly carrying floss with you because you get food stuck in a small gap between your teeth, you will find that the problem simply stops happening. For patients who receive aligner trays and who have spaces between their teeth, this can have a hugely positive impact on your eating experience!
Reason #2: No More Feeling Embarrassed
What's the cause of your embarrassment when it comes to your smile? Could it be crooked teeth? Overlapping or spaced teeth? An under bite? Overbite? As you may have noticed, the list continues in regard to the types of misalignment that Invisalign treatment can address. Fortunately, once your smile is aligned, your misalignment concerns are a thing of the past. All you have to do is smile your beautiful smile!
Reason #3: No More Concern About Bruxism or TMJ Disorder
Have you been worrying lately that if you don't do something about your misalignment, you may very well end up facing TMJ disorder or issues with grinding and clenching in the future? We'll balance your bite with Invisalign treatment, so you can stop worrying about it!
Find Out If Invisalign Is Right For You With A Visit
Schedule a consultation with us, so we can examine your smile and determine whether you make a good candidate for Invisalign treatment! To learn more about caring for your smile, schedule a visit in Maple Grove, MN by calling Elm Creek Dental today at (763) 416-0606. We proudly service the residents of Maple Grove, Brooklyn Park, Rogers, Elk River, Osseo, Otsego, Plymouth, Wayzata, and surrounding communities.