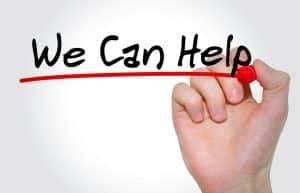 While we understand your tendency to hesitate or assume your dental issues are too serious, we urge you to hear us when we say: We offer comprehensive restorative care that will fix your smile. The best thing you can do right away? Schedule a visit with us. In the meantime, learn a bit more.
#1: Severely Damaged Teeth
To you, the broken, cracked, chipped, or even barely-there teeth you see in your smile look like a nightmare. To us, think of it more like a challenging project. Fortunately, we have all the expertise and materials to tackle that project! See us for restorative care like fillings, inlays, onlays, crowns, and more. We can help.
#2: Serious Infection
When your tooth is infected, we offer root canal treatment to address the problem. Don't stay at home if your tooth is throbbing. Come see us immediately, so we can save your smile.
#3: Missing Teeth
Don't have all of your teeth? Don't have any of your teeth? Whether you're missing one tooth, two teeth, several teeth, or all of your teeth, we've got a wide selection of options for addressing those open spaces. Talk with us about dentures, implants, and bridges, so we can get your smile back to its complete state.
#4: A Whole Lot of Problems
We know that when you need complex care, it's easy to assume that we won't be able to help you. However, this is absolutely not the case. Trust us when we say that you will not be the first person to walk through our doors who needs strategic restorative care to address multiple problems. It's simply the pathway it takes to get your smile back to optimal health.
Come In For Your Comprehensive Dental Care
Whether it's minor, major, or somewhere in the middle, we are here to offer you the complete restorative care that you require for a healthy smile. To learn more about caring for your smile, schedule a visit in Maple Grove, MN by calling Elm Creek Dental today at (763) 416-0606. We proudly service the residents of Maple Grove, Brooklyn Park, Rogers, Elk River, Osseo, Otsego, Plymouth, Wayzata, and surrounding communities.