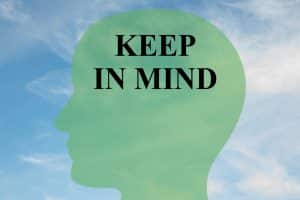 When the topic of tooth loss comes up, do you know much about it? Are you certain about whether it's something you can avoid, if it should concern you if it occurs, or what you can do if you are missing one or multiple teeth? If not, becoming more knowledgeable can actually help you protect your oral health for many years to come. We'd love for you to keep a few things in mind regarding your complete smile, so you don't have to worry about that grin of yours remaining safe and lovely.
#1: It Doesn't Have To Happen
We find that patients often assume tooth loss is inevitable and a natural aspect of becoming older. However, losing your teeth does not have to happen. If you care for them, you can keep them (barring extenuating circumstances like injury that includes dislodged teeth). So, brush and floss and keep up with preventive appointments.
#2: We Can Help If It Does Happen
If you deal with tooth loss, you're not stuck. You have a world of natural-looking, beautiful options available to you. Let us know if you need a replacement tooth and you will be met with fully customized care.
#3: You Shouldn't Neglect It
If you end up dealing with tooth loss, remember that it's very important to fill the openings that are left behind. This isn't simply vanity urging you to feel beautiful by completing your smile. It's all about protecting your oral health. Did you know that when you ignore missing teeth, you can end up with hygiene-related problems because hygiene becomes more difficult, with misalignment as remaining teeth move out of place, and with problems like bruxism associated with an imbalanced bite? It's all true!
Protect Your Smile From Tooth Loss
Whether you need tooth replacements or would like to know more about avoiding tooth loss, come on in for a dental visit, so we may help. To learn more about caring for your smile, schedule a visit in Maple Grove, MN by calling Elm Creek Dental today at (763) 416-0606. We proudly service the residents of Maple Grove, Brooklyn Park, Rogers, Elk River, Osseo, Otsego, Plymouth, Wayzata, and surrounding communities.