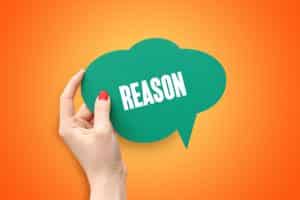 You might think that choosing Invisalign treatment is something you do only if you don't like the way that your smile looks. It's true that signing up for orthodontic care will certainly lead you toward a straight smile that you can feel proud to look at in the mirror and show off to the rest of the world. However, making this decision is also very beneficial in other ways. Not sure you can come up with any advantages right off the bat? We can help!
Reason #1: To Decrease Hygiene-Related Issues
Did you know that if you align your teeth, they will become much easier to clean thoroughly? As a result, they will become much less likely to experience problems related to dental hygiene, such as tooth decay. The same, of course, is true for your gums! When your smile is clean, gum disease is not very likely to occur. So, we encourage you to align your smile with Invisalign treatment to protect yourself from hygiene-related problems. It can save you time, money, effort, and a bit of heartache.
Reason #2: To Avoid Bruxism/TMJ Disorder
Beyond hygiene-related problems as a result of misalignment are functional problems. Not associated with the cleanliness of your mouth but the balance and working order of it all, problems with function can lead to pain, challenges with chewing and speaking, and frustration. Common ailments include bruxism (grinding and/or clenching) and TMJ disorder (damaged or poorly functioning jaw joints). Aligning your teeth with Invisalign treatment will provide balance to your smile, so functional problems are less likely to occur!
Protect Your Smile With Invisalign Treatment
Speak with us about the benefits of choosing to align your teeth if you are interested in orthodontic care. To learn more about caring for your smile, schedule a visit in Maple Grove, MN by calling Elm Creek Dental today at (763) 416-0606. We proudly service the residents of Maple Grove, Brooklyn Park, Rogers, Elk River, Osseo, Otsego, Plymouth, Wayzata, and surrounding communities.