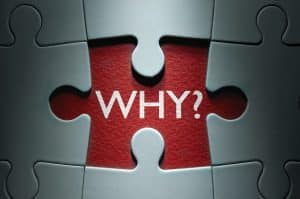 There are a couple things going on here. When we talk about why a dental bridge is good for you, we are first referring to the benefits of a bridge independent of your particular needs. Then, we're referring to the way a bridge addresses your unique tooth replacement requirements and preferences. Let's cover some very helpful details, so navigating this experience becomes easier.
The Benefits Of Bridges
Dental bridges are good for you in general because they offer an abundance of benefits. To begin, by replacing your missing teeth, they provide a placeholder that prevents natural teeth from migrating into a misaligned formation. Then of course, they offer the following:
A bridge will complete your smile
Bridges look natural and will blend with your grin
Since it is fixed, the bridge is very stable
You will recover your comfort with speaking and eating
How Bridges Benefit You In Particular
A dental bridge isn't for everyone. However, it just might be a very good fit for your needs. To discover whether a bridge or another treatment will suit you best, we suggest scheduling a consultation. At the moment, however, you can get a better feel for how well you match up with the following details:
If you're missing one tooth, a bridge is a good, fixed device for you
If you're missing two teeth or three teeth (that are side by side), a bridge is a good match
If you're not interested in removable prosthetics, you may wish to consider a bridge
Bridge The Gap In Your Tooth Loss Knowledge
Finding out more regarding the benefits of a dental bridge and your candidacy is easily achieved with a trip to our practice. To learn more about caring for your smile, schedule a visit in Maple Grove, MN by calling Elm Creek Dental today at (763) 416-0606. We proudly service the residents of Maple Grove, Brooklyn Park, Rogers, Elk River, Osseo, Otsego, Plymouth, Wayzata, and surrounding communities.