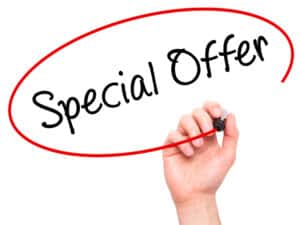 Do you assume a cleaning and checkup isn't going to work with your budget, so you continue to avoid the dental services that you need? If so, we encourage you to take a moment to consider a special offer for dental care that you can currently rely on to get your oral health back on track! Remember, if you are interested in protecting your smile, you have options! We accept dental insurance and offer financing options to ensure you can come in when you need to. As for our current special, let's cover the highlights.
Are You A New Patient?
If you are new to our practice, you may come in to receive your regular cleaning, a dental exam, and advanced imaging for $69. Remember that these preventive services are extremely important for maintaining a healthy smile. A cleaning will remove plaque and tartar, helping you avoid issues like periodontal health concerns as well as tooth decay. An exam will help us recognize oral health issues ASAP, so we can treat them quickly. As for X-rays, they give us a highly detailed understanding of your smile and the tissues we cannot see.
Need A Dental Treatment?
For all patients, we are currently offering a single dental treatment with a discount of 20 percent. If there's something you've been meaning to schedule, call us to find out if that particular procedure qualifies for our special offer.