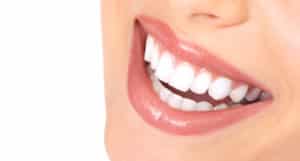 Did you know that there's more to recognize this month than the promise of candy on Halloween night? Indeed, October is known for many things, including National Dental Hygiene Month. As a result, we think this is a perfect opportunity to get back to basics and to ensure you feel good about the way you're caring for your smile with dental hygiene when you're away from our dental practice. Don't worry, you'll find that reviewing your habits is extremely helpful!
Are You Short On Products?
You might forget about the fact that keeping up with the dental hygiene products you need for effective smile care can have quite an impact on your ability to do so consistently. If you run out of toothpaste, skipping a session will not be beneficial to your oral health. If you leave your toothbrush at work, trying to use your finger in place of your toothbrush won't work either! As a result, we encourage you to start a new shopping list, fill in any missing products, and buy extras when possible, so you can avoid any last minute mishaps.
How's Your Routine?
Do you feel like you've got everything in order, so your daily dental hygiene experience is streamlined and easy to accomplish? Or, do things feel a little bit haphazard? If you're looking for a way to get back on track, it's as simple as remembering that each part of your care is essential (and that the guidelines are extremely easy to follow). Just remember: Brush twice a day (two minutes each time), floss once a day (do a thorough job). See? Extremely simple.