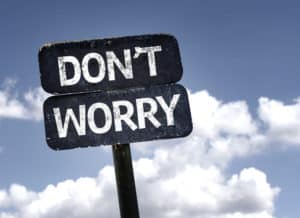 When you're scared of dental care, it can put a serious damper on your ability to keep your smile as clean and healthy as you would like. Unfortunately, you may find yourself avoiding doing something about your oral health for an even longer period of time if you're feeling at all guilty about your absence from checkups and cleanings. The good news is that we are here to tell you that you can toss all of that emotional stuff that makes you feel bad out the window. Instead, we suggest you look forward toward a new start. Take our suggestions to heart.
Wipe The Slate Clean
Remind yourself that it's okay to start over. Even if you've avoided scheduling visits and haven't been brushing and flossing consistently, it's time to turn over a new leaf for your oral health. Come in! It's the first step toward getting your habits back on track.
Communicate With Us
What is it that you're having trouble with when it comes to your oral health? Are you worried about your professional care with us because coming into a dental practice makes you anxious? Have you never been properly instructed regarding the best ways to brush and floss? Tell us. We will offer solutions (such as sedation) for whatever it is you throw our way.
Start At The Beginning
We encourage you to begin at the beginning with your oral health and to be prepared to take some baby steps along the way. Start with a dental checkup and cleaning with us. Then, if we suggest restorative treatments, schedule another visit. Then, focus on organizing your preventive care. As you get used to the new schedule you set in place for yourself, caring for your smile will become something that feels natural.