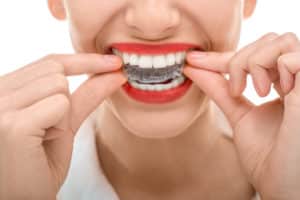 Maybe you are sitting at home, staring at your smile in the mirror, wondering if you make a good candidate for Invisalign treatment. Perhaps you're curious if your misalignment concerns are either too severe or way too mild for this clear aligner tray system (which makes you feel nervous about contacting our practice). What if you come in to speak with us about it but it turns out you don't really qualify, you may think to yourself? Keep something very important in mind: You're not supposed to have advanced dental knowledge … but we've got it! For answers, come on in. Regardless of your needs, we will steer you in the correct direction.
Scheduling Your Visit
All it takes is giving us a call and letting us know you'd like to come in to speak with us about your smile and how to align your teeth. We can talk with you about the date and time that works best for your schedule and then we will see you for a consultation. The visit is going to include a conversation and may also include an examination and digital X-rays, so we can help you discover whether Invisalign treatment is a good plan.
The Basics
You may or may not qualify for Invisalign treatment based on multiple factors. For instance, perhaps you require oral surgery before you can begin treatment. Maybe your misalignment is one that requires traditional braces. In some cases, patients who think they need orthodontics to make their smiles appear more even and uniform actually just need a cosmetic dentistry treatment or two.
Typically, we recommend Invisalign for individuals with a malocclusion that is mild to moderate in nature, which may include an overbite or underbite, an open bite, a cross bite, or general overcrowding or spacing.