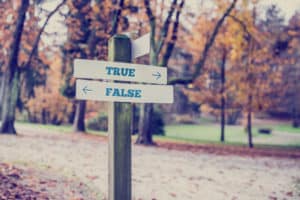 How much do you think you have figured out regarding the cosmetic treatment dental bonding? Have you asked us your questions in person, gathering up an impressive amount of information? Perhaps you have been doing some research on your own time to find out just what you can expect from bonding. Fortunately, we are happy to help you determine whether it's a great treatment for you (just schedule an appointment). At the moment, you may be interested in seeing whether you need to create another list of questions for us or if you have nearly mastered the topic! See where you stand by taking our quiz.
Quiz Questions
True or False: Dental bonding relies on the use of a universally white composite material. It will usually blend enough to look believable.
True or False: Bonding is a process that may result in a small amount of discomfort throughout the procedure. However, it is minimal and completely worthwhile.
True or False: Bonding is often difficult to afford because it requires a large investment.
Quiz Answers
False. We do not rely on universal shades when it comes to cosmetic treatments, whether with bonding, veneers, or otherwise. Instead, we will offer customized material, so your improvement looks completely natural and gorgeous.
False. Dental bonding is comfortable from start to finish. Your tooth tissue remains preserved and the application simply requires that we add composite onto your dental tissue. As a result, it is noninvasive and beyond gentle.
False. Bonding is something that offers a very versatile and surprisingly affordable option for all patients. Speak with us about the details, so we can ensure your cosmetic plans become a reality.