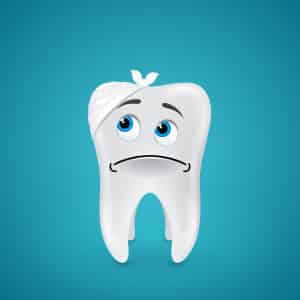 Are you trying to decide whether you really need restorative care or if choosing to repair your smile isn't actually necessary? Fortunately, we can help you feel more certain regarding when you need to schedule a dental visit for your oral health – and when the decision to see us is all your own. By learning more about restorative dentistry and how it can help, making decisions for your smile will soon become second nature.
About Restorative Care
Here's the story. You need preventive care to help you avoid the need for restorations. However, whether you become laid back about prevention or an accident occurs (bacteria found a sneaky way to enter your tooth or you broke a tooth during a game of football), you will need restorative care. Why? If you leave your smile untreated, your oral health will suffer and will continue to decline. Tooth decay will eventually become an infection. An infected tooth will eventually die and infection may spread, and so on and so forth. Treat the problem, so you can regain a healthy smile with fewer additional costs along the way.
About Restorative Treatments
Not sure what's what in the world of restorative care? If you are uncertain about what you need, the best decision is always simply to schedule a visit with us. Whatever our findings, we will be happy to guide you with a personalized plan. As for the restorations at our practice, we offer the following comprehensive options:
Tooth-colored fillings
Dental bridges
Dental implants
Root canal treatment
Dental crowns, inlays, and onlays
Dentures