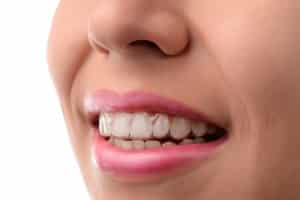 How do you feel about your smile? You might receive teeth whitening, bonding, and all manner of cosmetic treatments that allow each individual tooth to look lovely. However, if your teeth do not stand in alignment with one another, you may continue to feel less than confident about your entire smile's appearance. To unite your teeth in a beneficial formation (one that allows you to achieve a straight smile), you may wish to consider choosing Invisalign treatment. Allow us to provide you with a few good reasons why you should.
Reason #1: It's Comfortable
A good reason to choose Invisalign treatment is the fact that it's comfortable. It's true that you may experience the mild discomfort that occurs from any orthodontic treatment. However, many patients report only minor associated issues. What is certain is the fact that your aligner trays will be made out of sleek, smooth plastic that will not result in irritated tissues. This is not something you can expect from metal braces.
Reason #2: It's Clear
Invisalign treatment is the "clear" choice because it is literally clear. Treatment consists of daily wear, in which you will place clear plastic aligner trays over your teeth. These safe, BPA-free trays are slim and clear. While they will work with the efficiency of traditional braces, they will be extremely difficult – if not impossible – for others to see. Fortunately, you can align your smile without damaging your daily appearance.
Reason #3: Did We Mention – They're Removable?
You will have the opportunity to remove your Invisalign treatment trays from your mouth whenever you need to, as long as you wear them for the required 20 to 22 daily hours. Take them out to brush your teeth, floss, or eat – how convenient!