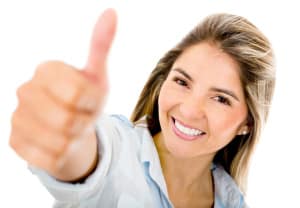 Are you interested in finding a way to make your smile look more pleasing to yourself and others? Is the primary concern the fact that you need to smooth particular areas to achieve improved tooth shape – or to address concerns with smile consistency? If so, dental contouring provides a wealth of advantages when it comes to addressing minor esthetic problems. Allow us to more thoroughly explain those benefits, so you know whether contouring can improve your grin.
Shortening A Tooth
When one tooth is quite obviously longer than those surrounding it, the length difference may cause your smile to appear uneven and asymmetrical. We can quickly improve symmetry by using dental contouring to carefully reduce the length of your tooth (or teeth) in question.
Smoothing Rough Spots
Roughness can happen anywhere, from the edge of your tooth to the surface of your tooth. To smooth out an area that is causing esthetic harm to your smile, we can gently re-contour your tooth and address issues with texture with dental contouring.
Evening Out Overlapped Teeth
If one tooth overlaps another to a very minor degree, we may be able to reduce a small amount of tissue from the tooth on top. As a result, the teeth that neighbor one another will actually look like neighbors that sit comfortably next to one another.
Chips And Cracks
In some cases, chips and cracks require dental bonding. In others, the damage is quite minor and something we can easily polish away with the use of dental contouring. By addressing the little issues, you can expect to achieve a surprisingly more beautiful smile.