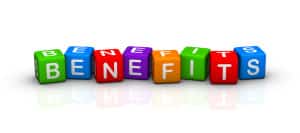 Are you in the process of finding a way to improve the beauty of your smile because of small concerns you are tired of seeing in the mirror? This is an extremely common complaint that we hear from patients – often from individuals who are worried that their esthetic problem is not severe enough for treatment. Rest easy, we can help you with dental bonding. Already interested in bonding but you are curious about additional details? Consider some major benefits as you plan to improve the beauty of your smile.
Bonding Looks Natural
The goal of cosmetic dentistry is to send you home with an improved smile that looks like it's all your own – not to send you home with an artificial-looking finish. Here's what makes bonding natural looking: The composite (the material we use for the treatment) will be customized to the shade needed for your smile and will match beautifully. Once we finish, we will polish the dried material so it offers a natural shine just like your tooth.
Bonding Will Continue To Look Lovely
When we provide you with dental bonding, you will go home with a smile that reflects exceptional improvement. The beauty will last throughout the day, the following week, and many years to come! Rather than worrying that bonding is just a quick fix without a long lifespan, consider the following: Bonding generally lasts a full decade!
The Treatment Is Simple
Don't worry, you're not signing on for something that seems simple but has a hidden catch. Good news: To achieve dental bonding, we are going to suggest you schedule one appointment with us –you will probably not have to schedule an additional visit for the treatment. Even better? From start to finish, bonding typically requires 30 to 60 minutes of your time.