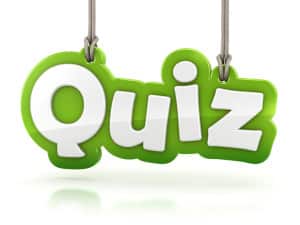 When you begin learning about dental implants, you will quickly discover the major benefits. This is a tooth replacement solution that often trumps all others for a patient, due to its solid stability and exceptionally long life (implants may remain in place for a lifetime, after all). However, when it comes to the particulars of how an implant restores a missing tooth, do you know much about the different parts? Or, do you assume an implant is a single piece? Test your knowledge (and clear up any confusion) with a brief quiz. 
Dental Implant Parts Quiz: True or False?
True or False: The dental implant post is composed of plastic – it is a single piece that replaces your roots and the visible part of your tooth.
True or False: In order to connect the implant (once you have recovered) to a restoration, we will use a part known as an "abutment."
True or False: When we speak about your "restoration" or "restoring" your implant we are talking about making improvements or repairs to your implant.
Quiz Answers
False. The dental implant is composed of biocompatible titanium. It is a single piece that replaces only your missing roots – not the visible crown of your missing tooth.
True. You may wear a temporary abutment to begin. After recovery, we will place a permanent abutment that will connect the implant replacing your roots with prosthetic you have chosen to restore the crown (portion above your gumline) of your tooth.
False. To "restore" your dental implant is to place a "restoration" – or prosthetic tooth or device – to replace the visible tooth tissue you have lost. A single tooth replacement will require a dental crown, while replacing multiple teeth at once will rely on a bridge, partial, or denture.