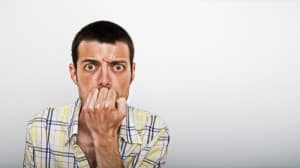 Are you feeling nervous about an upcoming dental treatment, like having a cavity filled or having root canal therapy? Maybe you are long overdue for a professional cleaning, but you have been too scared to even call and schedule the appointment. Dental anxiety is an all too common fear for many adults. In fact, up to 10 percent of Americans are believed to struggle with some degree of dental anxiety. Thankfully, sedation dentistry can help patients by allowing them to push past their anxiety, in order to get the oral care that is needed to maintain lovely and healthy smiles.
What Does Sedation Do?
In addition to being useful for eliminating discomfort during a procedure, sedation dentistry can also help anxious patients feel much more comfortable about seeking dental treatment.
You have probably already heard of nitrous oxide, or as it is more commonly called, laughing gas. This is one of the least-invasive forms of sedation, and also one of the most useful for calming fears.
Perhaps best of all, the effects of nitrous oxide wear off almost immediately following a procedure. Unlike heavier sedatives, you will not need close monitoring for the entire day after being administered nitrous oxide. In fact, most patients that choose this option are able to return to work or school the same day.
Are You A Good Candidate for Sedation Dentistry?
In order to determine if you are a good candidate for sedation dentistry, your dentist will need to review your medical history and talk with you about your general health. During this consultation the dentist can also help discuss your procedure or cleaning in detail, to help you understand what to expect. This is often the first step in curing or at least overcoming your fear about visiting the dentist.
ABOUT YOUR MAPLE GROVE, MN, DENTIST:
To speak with Dr. Richard Carter at Elm Creek Dental, or to schedule your next dental appointment, call our Maple Grove, MN, office today at 763-416-0606. We proudly service the residents of Maple Grove, Brooklyn Park, Rogers, Elk River, Osseo, Otsego, Plymouth, Wayzata, and surrounding communities.