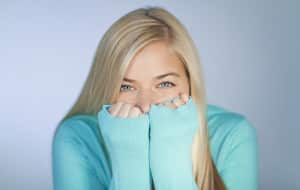 Have you felt self-conscious about your smile for many years, but are finally ready to learn how cosmetic dentistry can help? If so, you may be amazed how many options there are for enhancing your natural smile. In fact, just about any concern you have with the look of your smile can be corrected through one form of cosmetic dentistry or another. Knowing which cosmetic treatment is best for your situation is as simple as answering a few simple questions.
Do you have deep teeth stains?
If you said yes, professional teeth whitening can help. For most patients, professional whitening is strong enough to erase years' worth of stains quickly and safely.
Are your teeth too small and/or misshapen?
There are two treatment options that can help improve the shape and size of your teeth: veneers and dental bonding/contouring. Both allow a cosmetic dentist to drastically improve the look of your smile, by creating uniformity in your teeth. They can both cover deep staining or discoloration as well. But bonding utilizes a composite material, that is sculpted onto your teeth to improve their shape. This is an affordable treatment that can often be completed in less than an hour. However, it is not as stain-resistant as porcelain veneers, which are custom-crafted from sturdy, stain-resistant porcelain and then adhered to your teeth.
Is your primary concern with your teeth, their alignment?
While bonding and veneers can hide minor issues with alignment, such as gaps between teeth, Invisalign treatment can actually fix your teeth's alignment. This treatment works through a series of clear aligner trays, which gently shift your teeth into proper position. Invisalign is made of BPA-free plastic, which is more comfortable than traditional metal braces. The trays can also be removed for eating, making them far more convenient and oral hygiene much simpler. Lastly, the trays are clear so that most people will not even notice you're wearing them, making this an ideal treatment for any adults or teens who want straighter teeth, but without the discomfort or embarrassment of traditional metal braces.
ABOUT YOUR MAPLE GROVE, MN, DENTIST:
To schedule an appointment at Elm Creek Dental in Maple Grove, MN, call our office today at 763-416-0606. We proudly serve residents of Maple Grove, Brooklyn Park, Rogers, Elk River, Osseo, Otsego, Plymouth, Wayzata, and surrounding communities.