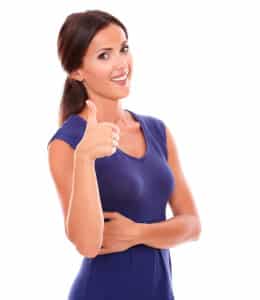 Chips and cracks in teeth can cause a person to be self-conscious. Jagged edges or visible wear can also create insecurities. Gaps between teeth, or a disproportional tooth can also be sources of embarrassment for many people. But you don't have to settle when it comes to flaws in your smile. Cosmetic dentistry offers a number of ways to enhance the natural beauty of your smile, and dental bonding and contouring are two great examples. Through these simple and affordable procedures, we can drastically improve the look of your smile, and leave you feeling more confident than ever before.
What Is Dental Bonding?
Dental bonding can address many of the same concerns veneers would, but at a fraction of the cost, and in as little as an hour. That's because bonding utilizes a composite resin, rather than porcelain, which much be custom crafted for each and every patient.
In this procedure we'll apply a tooth-colored resin your teeth, then carefully sculpt it to make your teeth appear more uniform in size and shape.
When we've completed sculpting, we'll polish the resin so that it even matches the natural sheen of your teeth, creating a beautiful, but still natural-looking smile. Bonding can also be used to effectively cover deep-set stains professional whitening can't fix.
What Does Contouring Do?
Much like bonding, contouring is a minimally-invasive procedure that can be completed in our office, usually without the use of anesthesia. In this process, we reduce the size of overly large teeth, and smooth the edges of jagged or worn teeth. During consultation you will help us set the guide for what you'd like your teeth to look like, so that the end result is as close as possible to your ideal smile.
Bonding and contouring aren't for everyone. The resin used is strong, but not as durable or stain-resistant as porcelain. For this reason, if you're a heavy wine or coffee drinker, or a smoker, you may prefer the longer-lasting results of veneers to cover teeth imperfections.
ABOUT YOUR MAPLE GROVE, MN, DENTIST:
To schedule an appointment at Elm Creek Dental in Maple Grove, MN, call our office today at 763-416-0606. We proudly serve residents of Maple Grove, Brooklyn Park, Rogers, Elk River, Osseo, Otsego, Plymouth, Wayzata, and surrounding communities.