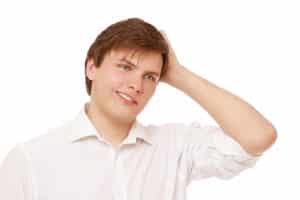 Invisalign® invisible braces are a series of custom fitted aligners worn in a prescribed order for precise amount of time. Each tray gently eases your teeth into a new position, stepping from one aligner to the next, so that by the end of the last aligner you are enjoying a new smile. All the aligners are created from BPA-free, non-irritating plastics. If Invisalign® is right for you, our office will fit you with customer made aligners to gently move your teeth into the new positions, with a minimum of disruption to your schedule or your lifestyle.
Some Advantages to Invisalign®
Invisalign® aligners have some advantages over traditional metal braces, although both types of treatments safely and effectively correct crooked teeth and teeth that do not meet properly. Since the Invisalign® aligners can be removed, patients are able to maintain good brushing and flossing habits more easily. Also, the trays need not be worn for special occasions, and can be removed to enjoy a special treat that might damage metal braces. And as much as we enjoy seeing you, there are fewer office appointments to adjust Invisalign®, although we are always on hand to answer your questions.
What Conditions Can Invisalign® Repair?
Invisalign® invisible braces can be used to correct teeth that are improperly spaced, resulting in a smile with gaps or over crowding. They can also treat underbite (lower teeth protrude out from upper teeth) overbite (upper teeth protrude over lower teeth), and cross bite (the jaws are misaligned with each other). Invisalign® can also address an open bite (not all the teeth in upper and lower jaws properly make contact with each other).
How Long Does It Take For Invisalign® to Work?
The first step is a consultation appointment, when we can examine your teeth and jaw, and talk about the potential for your smile. We may take X-rays at this appointment and we will confer with your on our recommendations. Your aligners will be created specifically for your needs. Each aligner is worn for most of the day, every day, for about two weeks, before progressing to the next tray. Every case is different, but the average time for adult treatment is about 12 months to complete wearing a series of aligners.
ABOUT YOUR MAPLE GROVE, MN, DENTIST:
To schedule an appointment at Elm Creek Dental in Maple Grove, MN, call our office today at (763) 416-0606. We proudly serve residents of Maple Grove, Brooklyn Park, Rogers, Elk River, Osseo, Otsego, Plymouth, Wayzata, and surrounding communities.