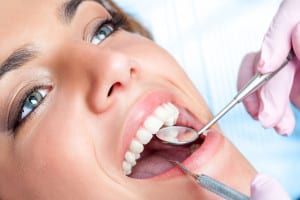 When a smile starts to dim, some people may try to revive it with whitening strips from the drug store, or non-prescription gels and rinses. These methods usually contain low doses of ingredients that lighten stains, or polish the teeth, or both, to give a whiter appearance. Not everyone is satisfied with these over-the-counter results, and we are happy to discuss a range of teeth whitening options. These are some factors that help determine if professional tooth whitening is the best option for you:
What is Causing the Discoloration?
Dentists often use two words to distinguish tooth discoloration: Extrinsic stains come from outside the tooth, usually from what you eat or drink. Coffee, dark sodas, red wine, some berries and tomatoes are a few examples. Intrinsic discoloration comes from within the tooth, perhaps from medications or trauma below the tooth surface. An office visit to discuss professional whitening options allows us to assess your tooth discoloration. Professional whitening procedures have a good track record in removing extrinsic stains. We can alert you if intrinsic staining needs attention. When staining is unlikely to respond to whitening treatments there are other cosmetic dentistry options available.
Matching the Treatment to the Stain:
We can consult with you to help determine what is causing the stains, how likely they are to recur, and how much you want to be involved in the treatment. Some people do not mind using "one size fits all" trays from a drugstore kit, while others prefer custom fitted whitening trays, which you obtain from our office, to use at home for about two weeks. If you have sensitive teeth, or like super-fast results, you may prefer the convenience of an approximately one-hour treatment that can be done in our office, and will noticeably brighten your smile.
Safety Considerations:
While many over-the-counter whiteners are safe and effective when used according to instructions, they are not regulated by the Food and Drug Administration. The professionals on our staff oversee all the whitening treatments used in our office. Whether these professional procedures are conducted in our office, or conveniently done by you at home, we will always be in the loop, to monitor progress, answer questions or address concerns.
ABOUT YOUR MAPLE GROVE, MN, DENTIST:
To schedule an appointment at Elm Creek Dental in Maple Grove, MN, call our office today at (763) 416-0606. We proudly serve residents of Maple Grove, Brooklyn Park, Rogers, Elk River, Osseo, Otsego, Plymouth, Wayzata, and surrounding communities.